Next Item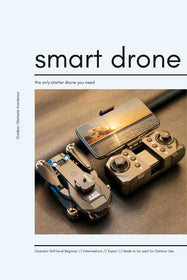 Smart Drone Starter Drone
$169.99
Face Selections Exclusive! The Modern Art Nordic 2PC Vase Set is a stunning fusion of contemporary design and Scandinavian charm that will elevate your home decor to new heights. This exquisite vase set is not just a decorative accessory; it's a statement piece that effortlessly combines form and function.
Their thoughtful handbag design seamlessly integrates into any interior, adding a touch of artistic flair.
These Modern Art Nordic 2PC Vase Sets are more than just a display piece. These vases are designed to be functional too. Use them to showcase your favorite flowers, greenery, or branches, creating captivating floral arrangements that breathe life into your living space.
Whether placed on a dining table, mantelpiece, bookshelf, or as a centerpiece for your coffee table, these vases bring a sense of refinement and beauty to any room. Their understated yet captivating presence will be the talk of your guests.
If you're looking to elevate your home decor, these vases are a must-have.
With these vases, you have the creative freedom to experiment with various floral arrangements, allowing you to change up your decor with ease.
Looking for a thoughtful gift? These are an excellent choice for housewarmings, weddings, birthdays, or any special occasion.
Investing in this vase set means investing in timeless beauty and functionality, adding value to your home.
These are not simply decorative pieces but a symbol of contemporary elegance. Bring the beauty of Scandinavian design into your home and transform your living space into a haven of style and sophistication. Make a statement, embrace creativity, and let your home bloom with this exceptional vase set. Elevate your decor game today!