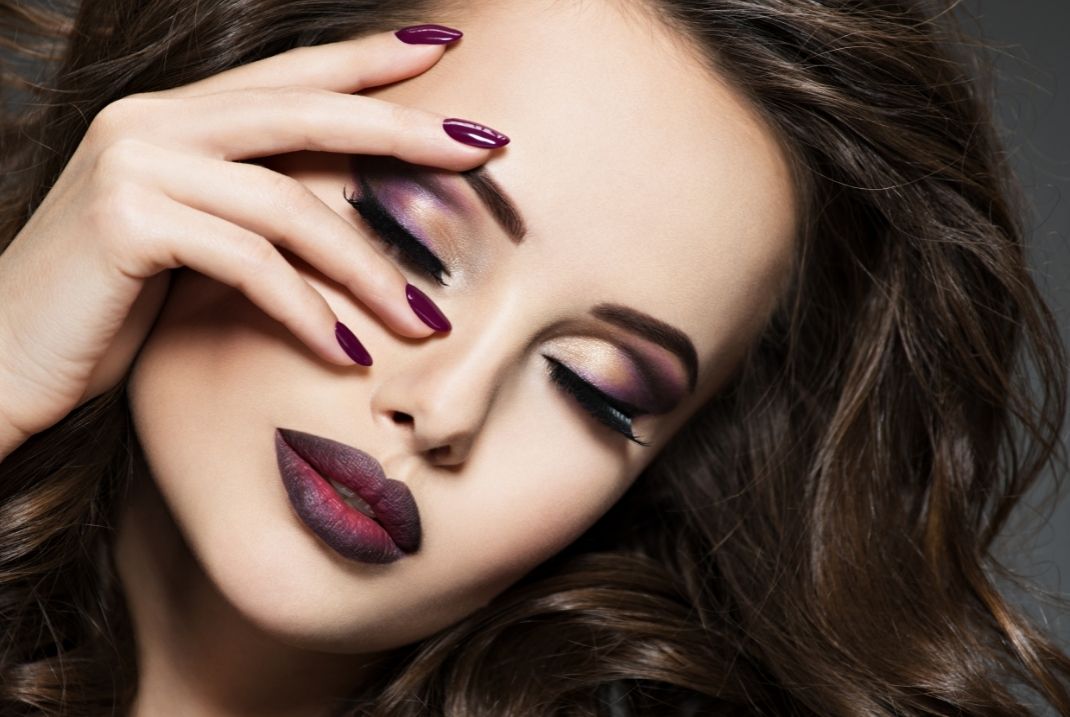 7 Essential Make-Up Products Every Girl Should Have.
Beauty could get expensive. Whether you're a make-up novice or have experience using cosmetics for years, the broad market and variety of beauty products could be intimidating. No doubt, the beauty world witnesses the spring up of various start-ups and beauty brands to reckon with yearly and could be tough to keep up with for a beauty enthusiast. The most challenging part is deciding the best cosmetics to carry on the go.
It's not every day you'd have time to have a full baked face before leaving the house. And indeed, not every beauty product would fit in a handbag, no matter how bad you want it to. This is where we come in.
In this article, we would be showing you seven essential make-up products every girl should have. The best part, you can take them anywhere; they are the best to create stunning go-to looks any time.
With no further ado, here are must-have make-up essentials for every girl;
1. Make-up Bag:
Easily ranked high on this list. A good cosmetic is handy to keep all beauty products in a nice organized place. You wouldn't need to scavenge through your belongings looking for your beauty products with a beauty bag. It can also protect your other possessions from getting stained or smeared, let's say, especially when packing for a road trip or vacation.
2. Moisturizer and Primer:
The best foundation is healthy skin. Although many don't count moisturizers and primers as beauty products, it earns a high spot on this list. Moisturizers serve as a good base before applying foundation to the skin, and primers have similar make-up effects. The duo combined ensures the skin is hydrated, give a flawless skin base, prevent make-up from breaking out and in total, keep your face together till the day ends.
Pro tip:
Matte Moisturizers are best for oily skin. After applying a primer, wait up to 5mintutes before applying foundation.
3. Mascara:
Pretty eyes are the next best thing after a beautiful smile. And as they say, the eyes are among the first thing noticed in a person. A good mascara is a must-have product for the eyes. It helps curl the eyelashes, add volume, and sharpens a whole beauty look. It is the holy grail of make-up products for every girl. There are countless formulas of mascaras, so be sure to get the best for you.
4. Eyeshadows and Eyeliner:
Eye shadows add depth to one face, complement eye colour, and make a dashing statement, of course. Our personal favourite? A neutral(nude) shadow palette. A handy neutral palette can help you create a stunning go-to look anytime and anywhere. Eyeliners are the holy grail for cat-eye and winged looks. It almost instantly gives an edgy and sharp appearance; therefore, it's a worthy appearance on this list.
5. Make-up Brushes:
There are a variety of brushes to choose from. However, you do not need all of them. Our top 3 make-up brushes are the blush/powder brush, eyeshadow, and concealer brushes. The best part, these brushes multitask and serve other beauty purposes.
6. Make-up Remover:
Whether it's a quick beat or a fully baked beat, a make-up remover is an essential product. The first rule of healthy skin is taking off make-up before bed; sleeping with it isn't good for the skin, for everyone. It is best to take off any leftovers. There are tons in the market. You can get it in either liquid or cloth forms.
7. Lipstick and Lipgloss:
Lipsticks are a must-have. The red and nude colour lipsticks are one of the best to have on the go. Nothing beats the daring aura a red lipstick gives, and you can wear nude anytime, any day. Not a fan of lipstick? then a gloss is best for you. Good lip glosses will keep your lips moisturized throughout the day. And if you're a fan of both, nothing beats the shiny look of painted lips, so it's a win-win.
Conclusion
There are many beauty products in the markets as basic make-up needs thrive every day. It is important not to get lost in finding the best fit. This article helps to shed light on make-up essentials to have on the go- every day. So, if you're seeking direction on the best products for a stunning go-to look, this is for you.